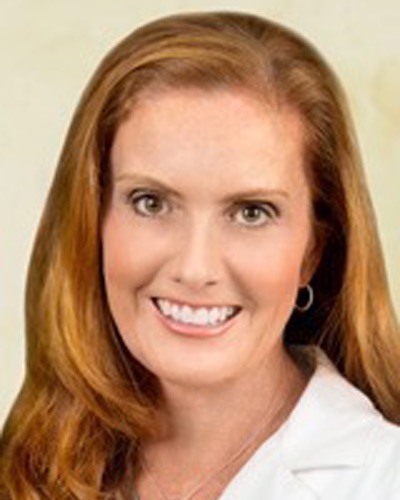 Gynecologist - MD, FACOG, AACS
Education

Baylor College of Medicine, Houston, Texas
University of Houston, Houston, Texas
Residency - University of Texas Health Science Center, Houston, Texas Department of Obstetrics, Gynecology and Reproductive Sciences

Certifications

Associate, Laser Vaginal Rejuvenation Institute of America
Associate, American Academy of Cosmetic Surgery
Elected to Fellowship, American College of Obstetrics and Gynecology
Board Certified, American Board of Obstetrics and Gynecology
Licensed to practice Medicine in Texas

Memberships

American Medical Association
Texas Medical Association
Harris County Medical Society
American College of Obstetrics and Gynecology
Texas Association of Obstetrics and Gynecology
American Academy of Biologically Identical Hormone Replacement Therapy
American Academy of Cosmetic Surgery
Laser Vaginal Rejuvenation Institute of America
Dr. Susan Hardwick-Smith has been in practice in Houston since 1999. She is Board Certified by the American Board of Obstetrics and Gynecology, the American Board of Gynecologic Surgery and the American Board of Cosmetic Gynecologic Surgery, and is a Distinguished Fellow of the American Society of Aesthetic Gynecology. She is the founder and President of Complete Women's Care Center, which she opened as a solo practitioner in 2002 with the dream of building the all-female, highly service oriented ob/gyn practice that has since become a reality. Dr. Hardwick-Smith now serves as the Medical Director and Mindful Self-Awareness leader for the group as well as training as an Executive Coach at Rice University.
After graduating from the University of Houston she attended Baylor College of Medicine and completed her residency training at the University of Texas in Houston, where she served as Administrative Chief Resident in 1998-1999. During residency, other academic achievements include being honored as the Outstanding Chief Resident and an award for excellence in laparoscopic surgery. As a resident she also published a study on anesthesia for neonatal circumcision which received numerous awards and helped to change national practices regarding the humane use of anesthesia for this procedure.
Dr. Hardwick-Smith was the first gynecologist in Houston to focus on cosmetic gynecology. She has spoken at national conferences on cosmetic gynecologic topics and her opinions have been published in the American Journal of Cosmetic Surgery, as well as being co-author of a landmark study published in the Aesthetic Surgery Journal.  She is an expert in menopausal health and sexuality and is currently involved in a large research project regarding this topic, which will hopefully lead to an important book helping women to navigate this new stage of life while remaining vibrant, connected and sexually satisfied.
In 2018 Dr. Hardwick-Smith was named as "Laureate for Excellence" by vote of the American Board of Gynecologic Surgery. "Three Best Rated.com" named her as one of Houston's "Top 3 Gynecologists" in 2016 and 2017. Dr. Hardwick-Smith has been honored 10 times as a "Texas Superdoctor" in Texas Monthly magazine, and in 2017 was inducted into the "Texas Superdoctors Hall of Fame". She was also honored in H Texas magazine as one of Houston's "Top Doctors for Women", as well as Houston's "Top Doctors" more than 10 times. In 2016 she was the only doctor recognized as a Houston "Top Doctor" in Cosmetic Gynecology. In 2013 she was honored by the MGMA (Medical Group Management Association) as their national Physician Executive of the Year. In December 2006 she was nominated for "Physician of the Year" at Memorial Hermann Hospital and she has received numerous "Patients' Choice" and "Compassionate Doctor" awards from online patient reviews.
Dr. Hardwick-Smith is an experienced marathon runner and triathlete, and has completed over a dozen marathons as well as seven full Ironman distance triathlons and more than a dozen half Ironman triathlons, and multiple Olympic and shorter distance races. She enjoys teaching and practicing meditation and mindful self-awareness, swimming, biking, running, hot yoga, traveling, decorating, and spending quality time with her family and friends when she is not at the office. She is also actively involved in, and serves on the Board of the West Africa Fistula Foundation – www.westafricafistulafoundation.org which is a gynecologic surgical nonprofit organization working in Sierra Leone, Africa.
Dr. Hardwick-Smith limits her practice to cosmetic gynecology including labiaplasty and both surgical and non-surgical vaginal rejuvenation. When her patients become pregnant or need routine gynecologic care she is happy to refer them to one of the other CWCC physicians. She is on staff at The Woman's Hospital of Texas.
Labiaplasty
ThermiVa Vaginal Rejuvenation
We accept the following credit cards (Visa, MasterCard, American Express). We do not accept debit cards or offer financing.
Prices listed below are for surgeon fees only and do not include the cost of the surgery center. Please contact our office for more information 713-791-9100
Labiaplasty – $5,000-$7,000
ThermiVa Vaginal Rejuvenation- $3,000
Labiaplasty & Vaginoplasty performed at the same time – Call for pricing
Labiaplasty
ThermiVa Vaginal Rejuvenation
by A.B
It's so nice to look in the mirror everyday and see a more beautiful me. And the best part is….my inner beauty is beginning to shine through more and more. Being more satisfied with my outer self affords me more time to concentrate on my inner self. And THAT makes life wonderful.
—————————————————————————–
by L.H.
Recently I underwent a surgery that has helped to change my life a considerable amount. Before I had this surgery I was uncomfortable about the esthetics of my genitalia. I had always felt inhibited when I was involved in a relationship and my sexuality was suppressed for as long as I can remember. I wasn't completely proud of my body and felt different from other women.
I decided to have the operation and it has been a wonderful success that I cannot describe in words. I have no scarring and there has been no danger to my health since the surgery. The visual appearance of before and after is amazing and has been brought solace and acceptance to my life as well as my mind, body, and spirit.
I recommend this surgery to woman who feel different in their insecurity and are afraid that no one will understand or be able to assist you in this area. This surgery is a "miracle of cosmetic artistry" brought "out of the closet" because I'm sure a great deal of woman suffer from this and their fear withholds them from expressing their deepest secret.
—————————————————————————–
by L.P.
Approximately a year ago I underwent surgery for labial reduction. I was nervous before my operation, but the friendly staff made me feel very comfortable. I'm very happy to say my results are even better than expected. The work was obviously done with care. My healing process went smoothly and there are no visible marks from the surgery. I feel confident now that I am pleased with my appearance and enjoy sex much more now that there is no embarrassment.
I must also say that I have lost no sense of feeling whatsoever and I would recommend this procedure to anyone who has been considering it. Who better to handle the situation than the gynecologist.
---
This was the best decision I have made regarding my health! I did research for many years before deciding on labiaplasty and I'm so glad I did it with Dr. Hardwick-Smith. She did an absolutely beautiful job; better than I even expected! She definitely knows her stuff and knew exactly what look I wanted and would be flattering on me. She did a great job and it was definitely worth the money for my happiness and comfort.
---
As an extremely active woman with a small body build I had been bothered with what I considered a larger than normal labia since I was in my teens. Upon entering my 50's I reached a point where my exercise routines were becoming dreaded by chafing and pulling so much that I decided to have something done. The area of sex was not so much a bother as I had a loving husband who assured me my body was fine the way it was but I was extremely self conscious. My only regret with the surgery was that I did not do this 20 years ago! I can now wear clothing items that are tight without issue, exercise without chafing and let me tell you, my husband and I have reached new levels of intimacy; not only because of my increased confidence in my body image but because the surgery removed that awkwardness that occurred in many positions with the enlarged labia size. We are both VERY happy with our results.
My main advice is that any woman considering this surgery find someone like Dr. Susan who specializes in female anatomy; I had previously went to two other general plastic surgeons and I must say their approach was much less specialized to my body shape and the concerns I had about intercourse and such after were not addressed. Her pricing for this to be done in a professional setting with the correct support staff was also important; my other consults were less than concerned with that aspect. Dr. Susan made certain all my concerns were addressed prior to the procedure and followed up afterwards as well. I'm grateful to have found her when I was ready to make this drastic change and would do it all over again.
---
I waited for years to get this procedure done and looked all over the Internet and researched the best surgeons but kept putting it off because I was embarrassed. When I finally went to see Dr. Hardwick-Smith I was so relieved with her bedside manner and the way that she explained everything and made me feel normal and I was kicking myself that I had put it off so long. She is really good at explaining things and shows pictures of how the surgery will look before and after so I really understood what was going to happen and the surgery itself went perfectly and the results are exactly what I wanted. I also really appreciated that she has a long preop visit where we went over everything in detail and she even gave me her personal cell phone and email so I could be in contact and she called me the next day to check on me.
I can now wear a swimsuit or yoga pants without that yucky bulge and don't have to have sex with the lights off! My regular gynecologist didn't even notice that I had anything done because the scars are invisible. I really can't say enough the way for the way that Dr. Hardwick-Smith and her office managed my surgery from beginning to end including the amazing surgery schedulers and her appointment team. Thank you Dr. HS and CWCC!
---
I talked to at least three other surgeons before I chose Dr. Hardwick-Smith and I'm so glad I made that choice. I know there are a lot of doctors out there who offer this procedure but I want everyone to be careful because not everyone has the experience and I that she does and I've seen a lot of stories that did not go as well as mine. Dr. Hardwick-Smith spent over an hour with me on our first visit and we talked openly about what would be realistic to achieve and I understood fully what to expect from the day of surgery until six weeks after and had no surprises. She really explains everything in detail and is meticulous with the way that she measures and marks the tissue to make sure that the results are as great as possible. The thing I appreciated the most was that she also made sure I was realistic about what to expect and that given my age and weight I'm not going to look like a Barbie doll nor would I want to but the results I have are natural and beautiful and exactly what I wanted. Some of the other doctors I saw basically just took a look and then wanted to book me for surgery without talking to me or explaining anything at all. I really respect Hardwick-Smith's skill and my results could not be better and I recommend her to anyone who wants this done. Not to mention her office is beautiful and her staff are really nice and kind and caring the whole thing was pleasant beginning to end.
---
Dr. Hardwick-Smith did my labiaplasty about four years ago and as my 18-year-old daughter began to complain of the same thing I actually recommended that she see Dr. Hardwick-Smith and at age 19 she had the surgery as well. I know a lot of people don't approve of teenagers having this done but she was very kind and careful and went through all of the options and told my daughter that she was perfect as she was, showed her many many before and after pictures to reassure her, but also understood and was empathetic that this brought her some significant distress. Her other doctor had refused to even have a conversation about it and basically made her feel belittled and that her feelings were not validated. I'm really glad that I supported her in this decision because she now feels comfortable to be around friends in the locker room or in a swimsuit or riding a bike. People don't realize how uncomfortable this can be both physically and emotionally and life is too short when there's a safe and easy solution and I highly recommend Dr. Hardwick-Smith for labiaplasty- I had the vaginal tightening done as well which I have to say completely changed my sex life for the better! Thanks Dr. HS!
Labiaplasty
ThermiVa Vaginal Rejuvenation